What the graphic solutions
from Beneš & Michl can bring you
A better image, the respect of your competition and top-flight representation
The growth of your company and increased turnover
Pride and satisfaction with your own brand and design
The fast and reliable delivery of everything you need
The continuation and development of your visual identity
Branding liked by your clients and employees
Become one of our
satisfied clients
What our clients say about us
Our partnership with Beneš & Michl has always been problem-free. This is clearly shown by the fact that our company's website has finished in the top positions of the best Czech website competition on numerous occasions. We greatly appreciate this and are thankful for the cooperation!
Lucie Ďuriník
Marketing Specialist, EP ENERGY TRADING a.s.
Collaboration with the entire B&M team exceeded my expectations, they are professionals who know what they are doing and they performed excellent work on our new website. I especially appreciate the excellent communication and adherence to deadlines. The advice and tips from the team resulted in an excellent website. I was most pleased that they managed to realise my ideas down to the very last detail.
Filip Figala
Sales & Marketing Director, Airwaynet
I have known Beneš & Michl for 8 years and I swear by them. First class graphic art, plenty of ideas and I can always rely on them. I have already realised 4 extensive websites with them and they are great. And they are certainly not the first agency i have tried.
František Špulák
Head of Marketing, MetLife
What do you expect from cooperating with us?
You will acquire a brand that will take you into the 1st league. Including a graphic art and communication manual.
We will unify all of your materials under a single style. From business cards, through to PowerPoint presentations and company magazines.
It will all be a doddle thanks to our production team and our online tools.
Contact us. We make everything easy.
Achieve your goals with us
We have over 14 years of experience with various types of customers, including commercial companies and public institutions
We treat our clients fairly and as partners
We use a tried-and-tested realisation procedure
We respect the Code of the Union of Graphic Design
We bring corporate approach
We always work towards long-term partnerships
We guarantee reliability, because we are a big agency. Our teams come with substitutability.
We combine top flight designs with highly functional solutions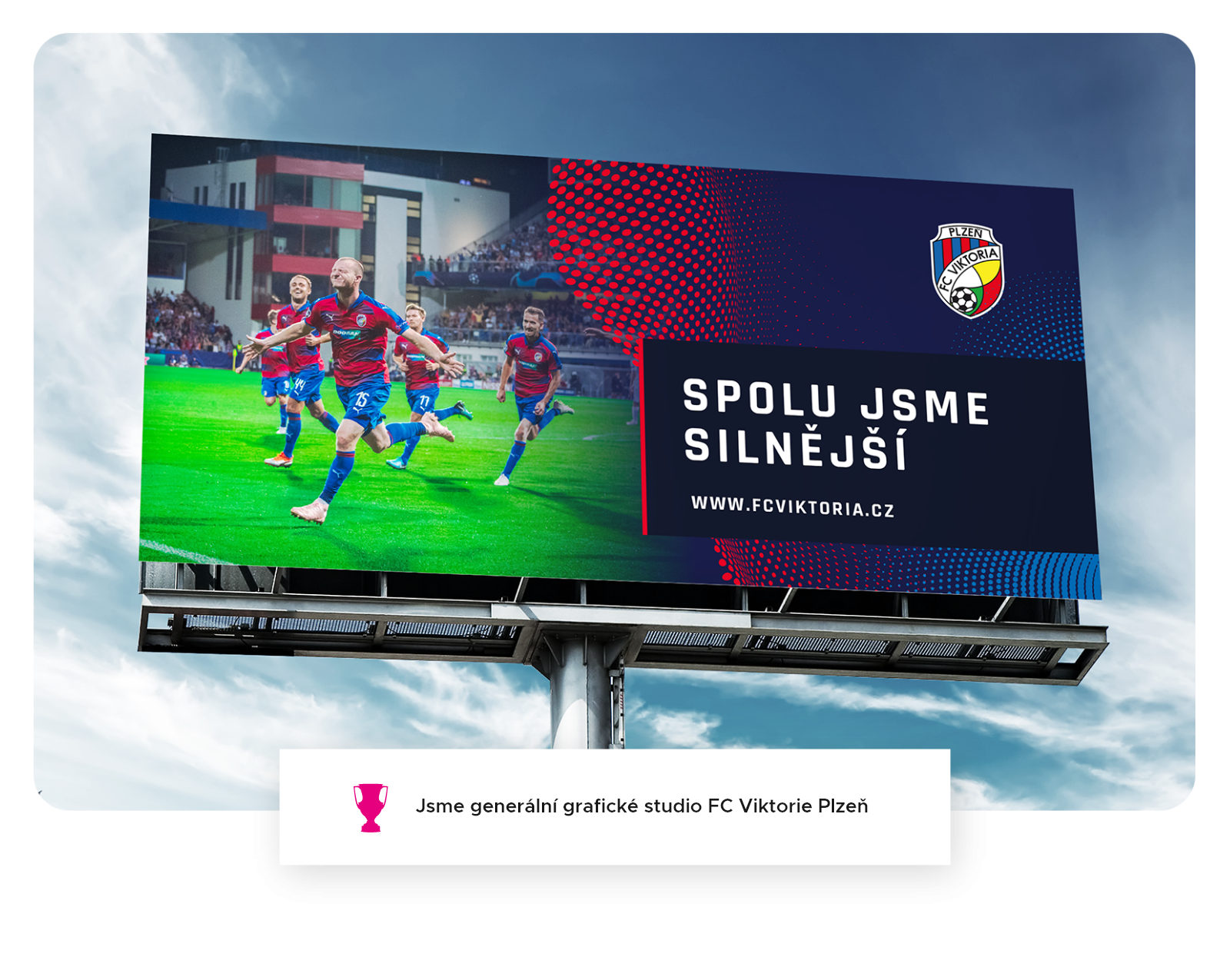 We are proud of these graphic solutions
We can take you into the big leagues
Send us an inquiry.