What AR solutions
from Beneš & Michl can bring you
An advantage over the competition
New customers
The image of a progressive company
Increased sales
Reduced numbers of claims and product returns
Education and enthusiasm in your clients
Join our family
of satisfied clients
What our clients say about us
I have known Beneš & Michl for 8 years and I swear by them. First class graphic art, plenty of ideas and I can always rely on them. I have already realised 4 extensive websites with them and they are great. And they are certainly not the first agency i have tried.
František Špulák
Head of Marketing, MetLife
Our partnership with Beneš & Michl has always been problem-free. This is clearly shown by the fact that our company's website has finished in the top positions of the best Czech website competition on numerous occasions. We greatly appreciate this and are thankful for the cooperation!
Lucie Ďuriník
Marketing Specialist, EP ENERGY TRADING a.s.
Collaboration with the entire B&M team exceeded my expectations, they are professionals who know what they are doing and they performed excellent work on our new website. I especially appreciate the excellent communication and adherence to deadlines. The advice and tips from the team resulted in an excellent website. I was most pleased that they managed to realise my ideas down to the very last detail.
Filip Figala
Sales & Marketing Director, Airwaynet
What can you expect from augumented reality?
Achieve the Wow Effect by supplementing your presentation materials with interactive elements of augumented reality.
Support explanations of complicated information using 3D presentations in augmented reality.
Contact us. Everything is simple with us.
Get everything working with us
We have over 14 years of experience with various types of customers, including commercial companies and public institutions
We treat our clients fairly and as partners
We use a tried-and-tested realisation procedure
We strive for long-term partnerships
Our comprehensive and strategic approach will help develop your business
We provide top flight designs and functional solutions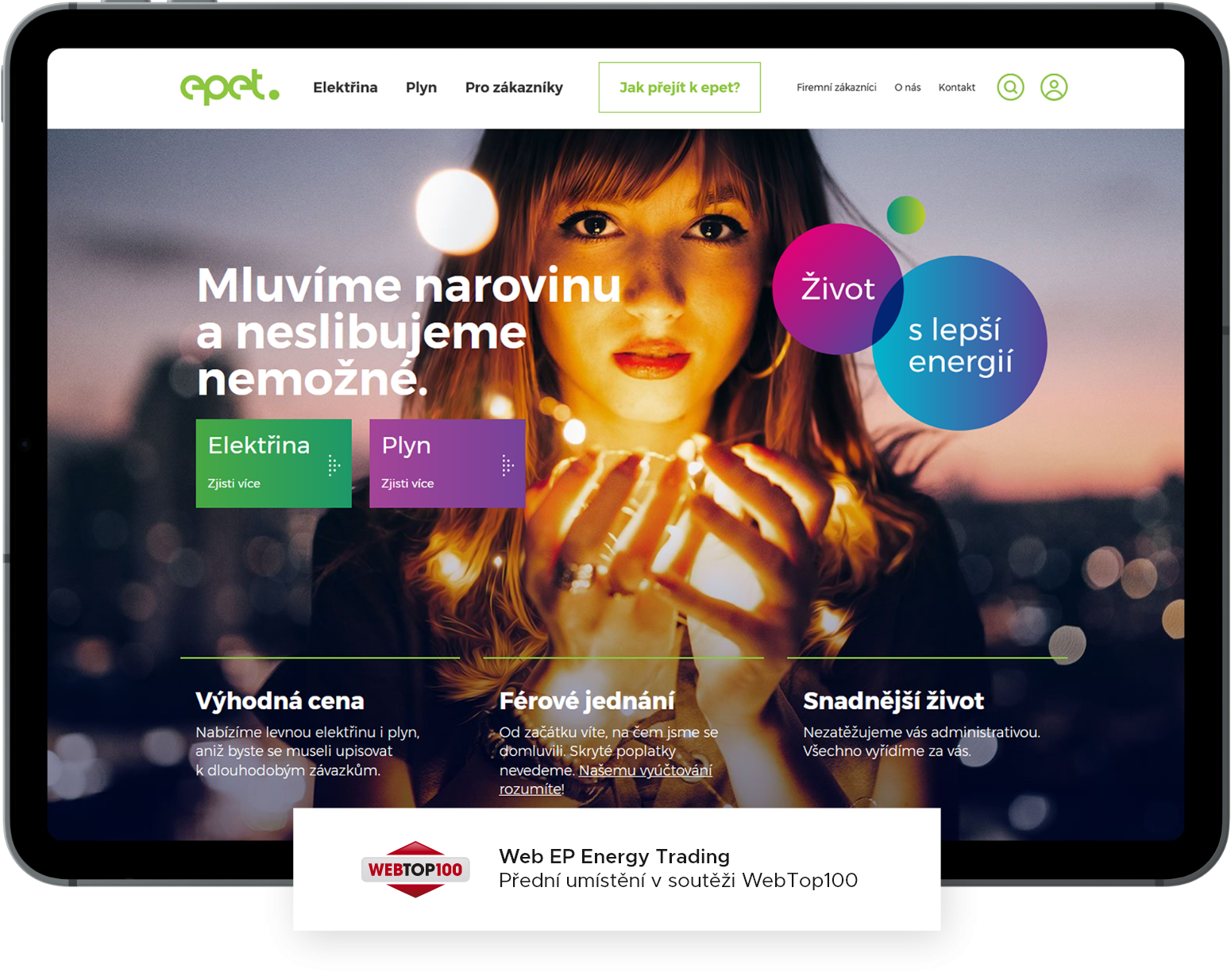 We can also bring the future to your business.
Send us an inquiry.